22 February 2019
My Android TV remote chart
by Steven B. Combs, Ph.D.
In episode 0012 of my podcast, Pixel Power Podcast, I share my experiences with several Android TV remotes. While preparing for the episode, I created a Google Sheet to compare the features of each remote I tried. When I completed the sheet I thought, "this might be useful for others." After completing the comparison sheet, I provided a link in the show notes.

During the episode, I asked listeners to contribute to the sheet. If you are reading this and you use an Android TV box (I use the nVidia Shield TV) with a third-party remote that is not listed, please send me the information, and I'll add it.
You can send this information via email to: steven@pixelpowerpodcast.com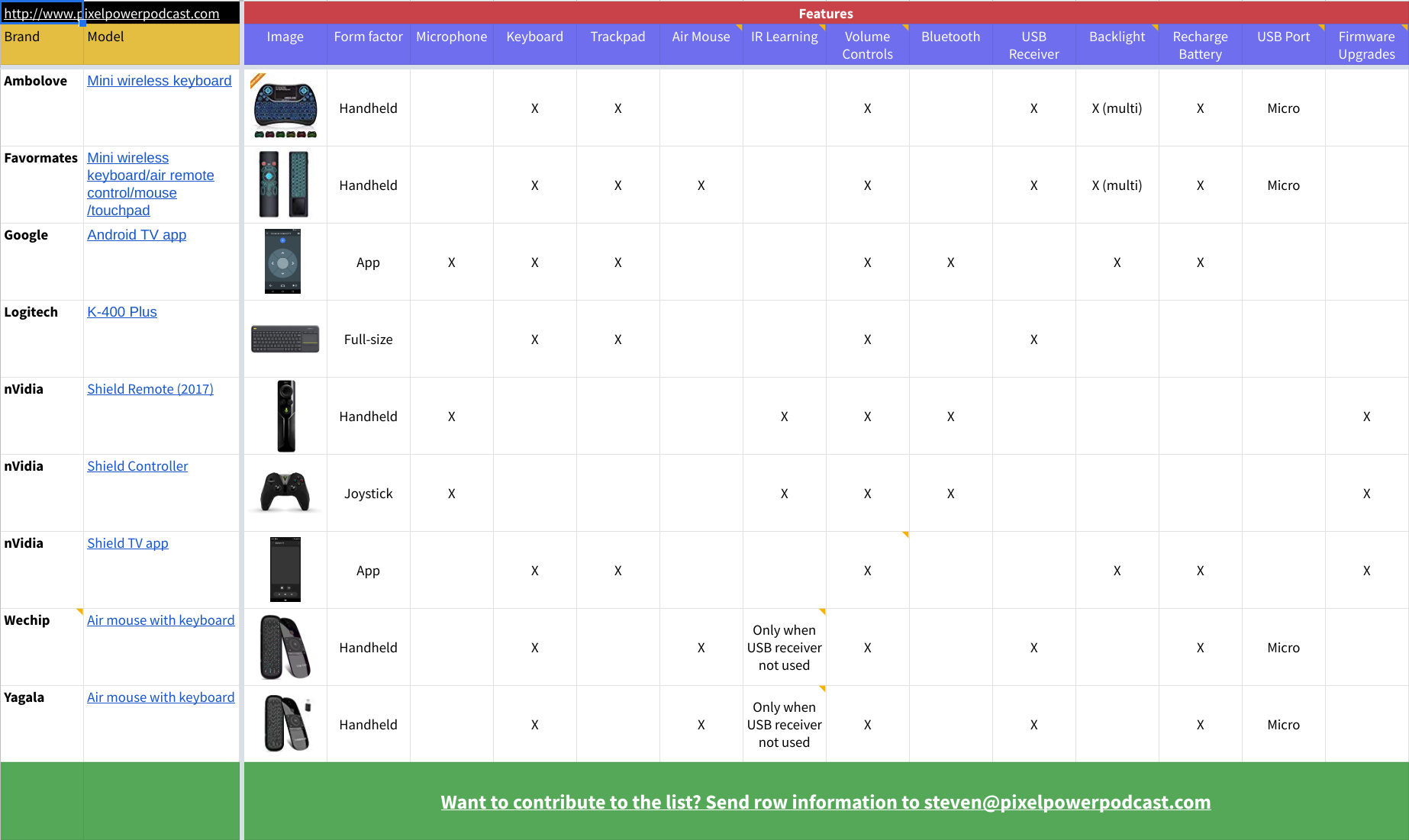 I hope Android TV users find this chart useful. If you do, drop me a comment below. I'm also open to suggestions for additional information I should include.