18 June 2018
SKETCHNOTE: Civic Lab Training
by Steven B. Combs, Ph.D.
The CivicLab provided our college with some excellent community engagement skills today. A quick description is below:
CivicLab is an institute dedicated to advancing the practice of civic collaboration. Led by a team of pragmatic practitioners, CivicLab creates the tools and frameworks that form the underlying foundation for the practice of community collaboration.
This session was ripe for sketchnotes and a facilitator, who is familiar with my note taking, asked if I planned to capture notes from today's session. I couldn't let him down. Thanks to Amber, Jack, and John from the Civic Lab for the excellent day and sketchnote inspirations.
Sketchnote
Sketchnote Type Training Journal Used Rhodia Black Webnotebook inch Dot Grid - I continue to love this journal and it is my default for all notes, not just sketchnotes. Pen(s) Used Pilot Precise V5 RT Deco Collection - You must check these pens out if you like a great writing instrument with some barrel style!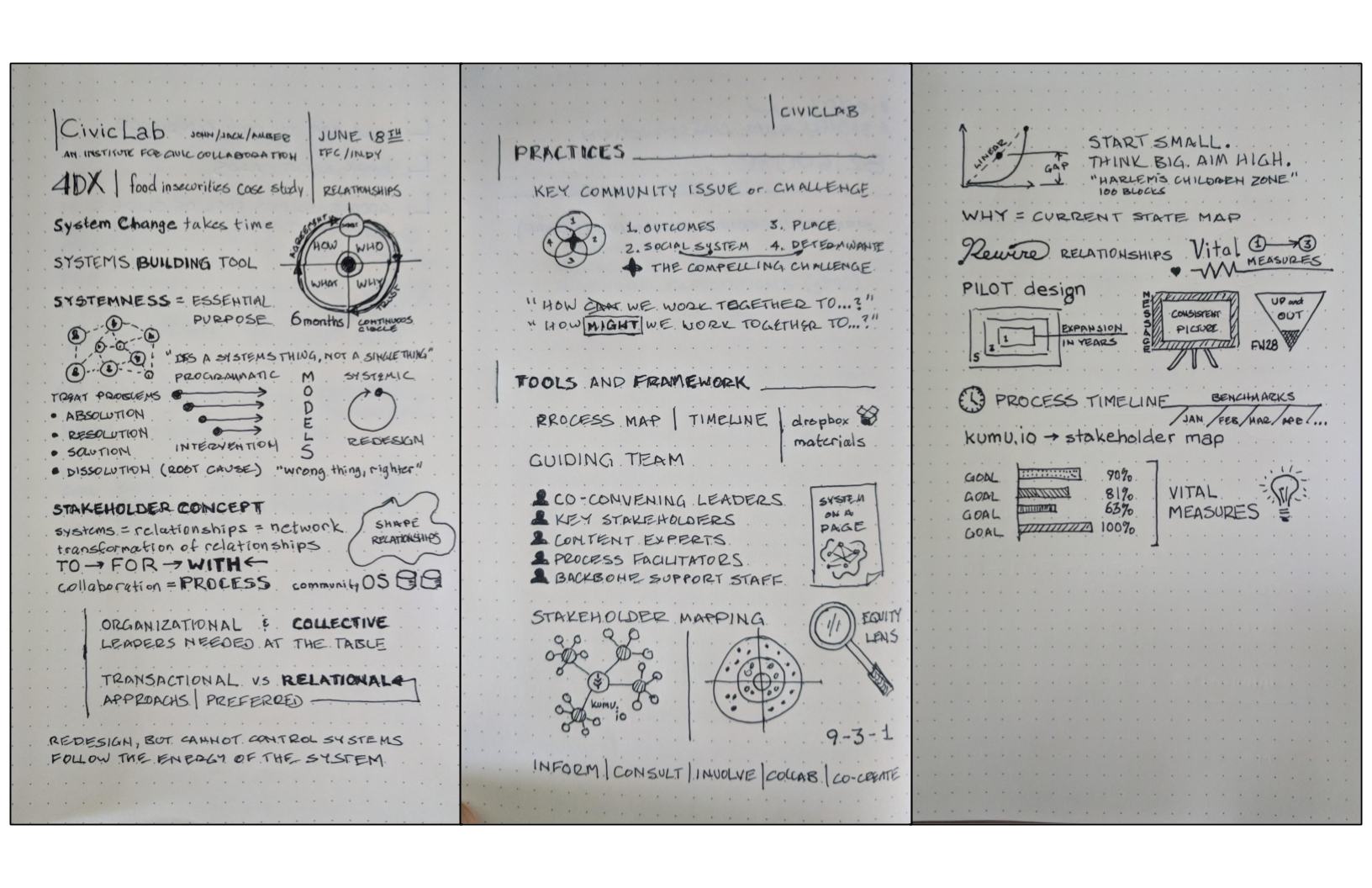 Sidenote
Is this really my first post of 2018? Wow! It's been way too long.