2 February 2020
What's in my technology travel bag?
by Steven B. Combs, Ph.D.
Because of my love of technology, and especially Chrome OS devices, I've been asked what technology I take on the road. That question was the perfect opportunity for a short blog post and picture. First, here's an image of a recent setup in a hotel room. This is the same setup up I use in coffee houses or other remote locations.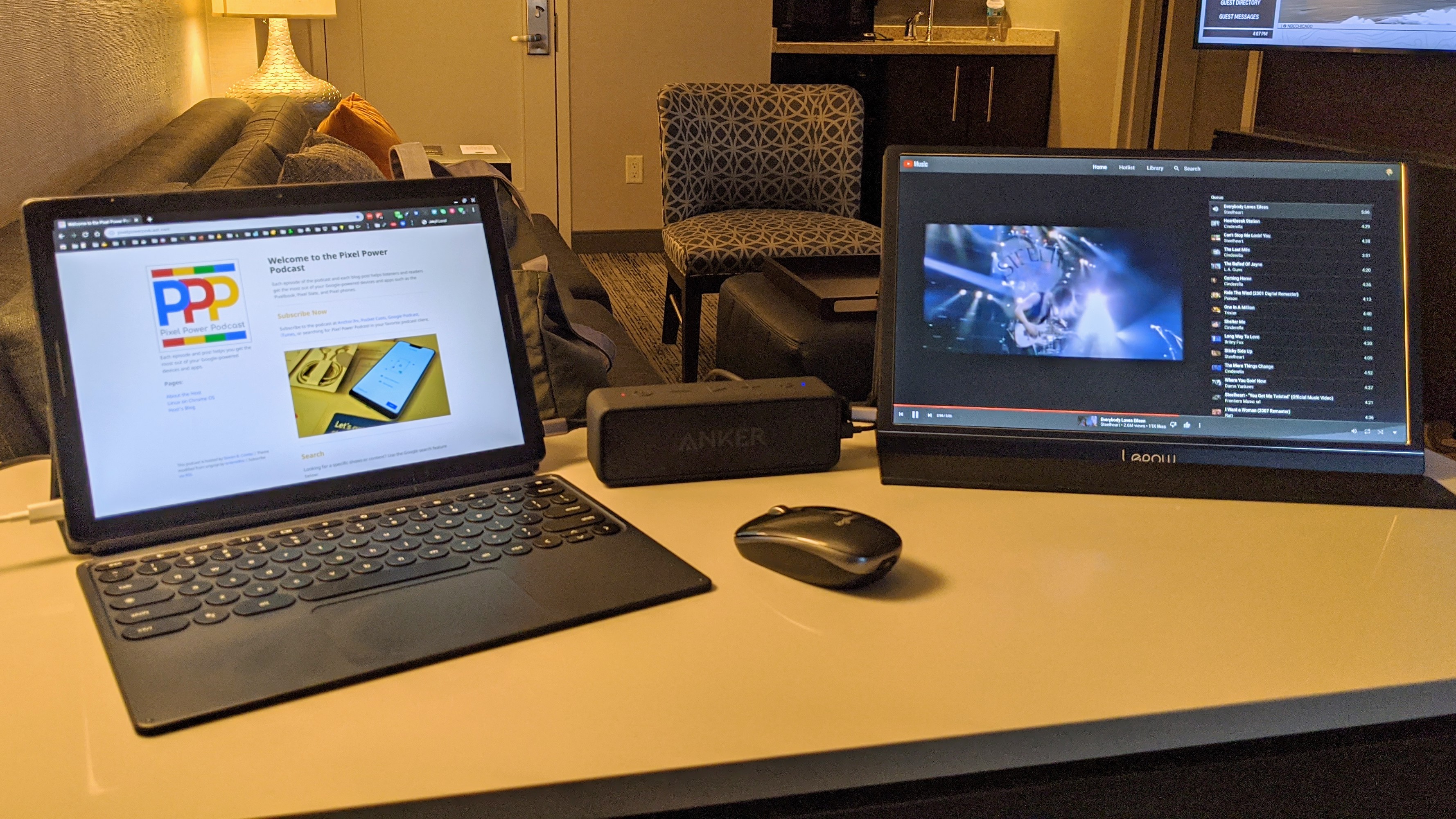 In the image above you will notice a dual-monitor setup. This configuration is the key to mobile office productivity. I highly recommend anyone trying to get things done on the road, pack one of a new crop of inexpensive USB-C LCD external monitors (I recommend my favorite below).
Let's see what devices I capture in the image above. After my Amazon list (#ad) of those items, I also share the other accessories I throw in my bag before heading out the door. Let's get started:
That's the primary "tech" I take with me on trips. In addition to these devices, I also throw the following into my technology bag:
And finally, all of this goes into the extremely lightweight and fuctional Eddie Bauer Unisex-Adult Stowaway Daypack. This bag is inexpensive, water resistant, easy to clean, includes outside mesh pockets, and can be folded down flat when empty.
That's the entire list. My wife often comments that my technology bag is larger and heavier than my suitcase. I can't argue with her, especially for overnight trips; however, each item plays a part in keeping me more productive, entertained, and worry-free during my travels.
What do you include in your traveling technology bag? Drop a comment below and let's discuss!