This is my resource page for the Pi1541. This page contains general information about the device as well as tips, tricks, and usage.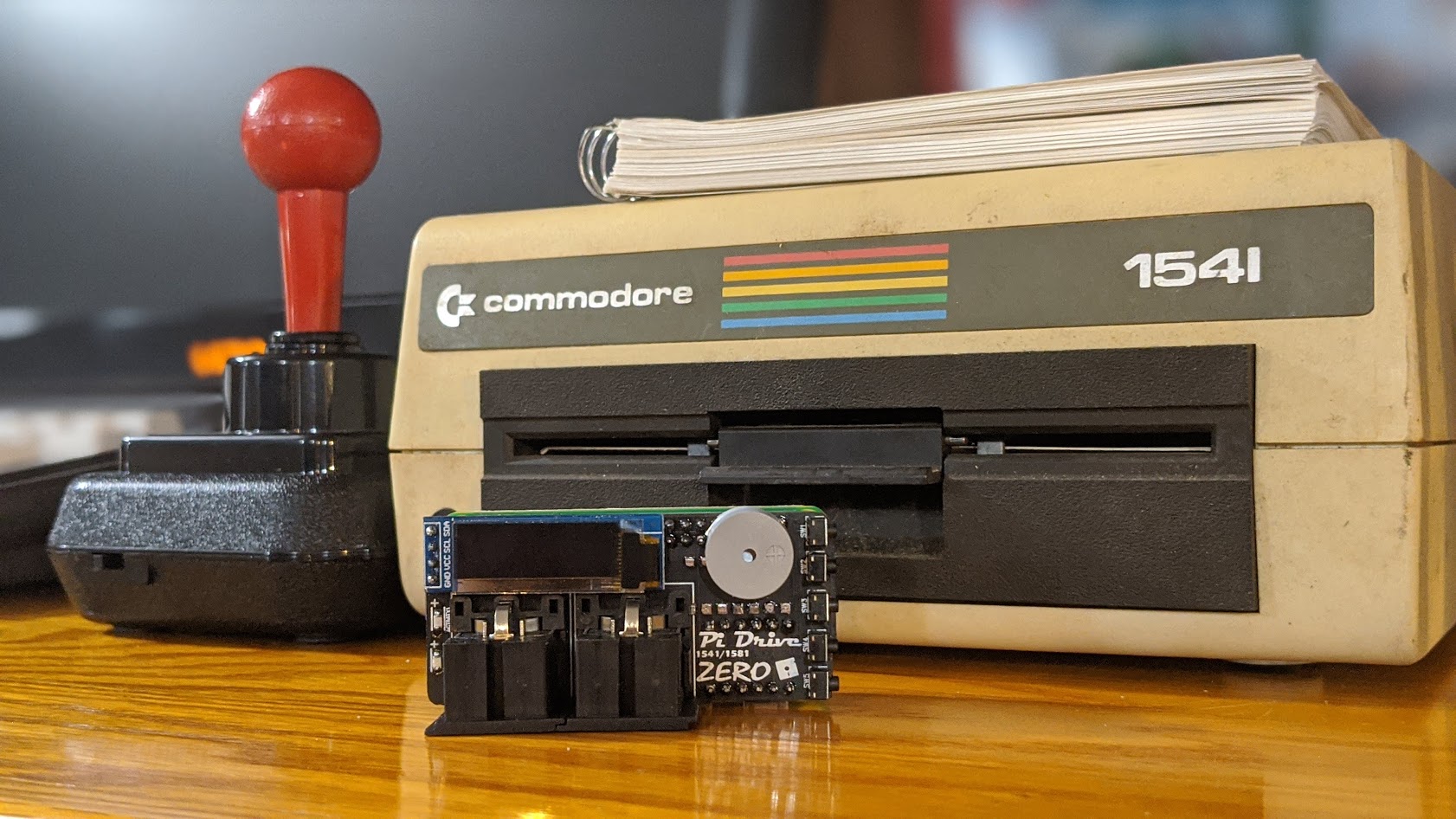 Key to Keys
Because the Commodore Plus/4 keyboard is so different from modern keyboards, I devised a modern key nomenclature to identify keystroke combinations as shown in the table below:
| Key | Description | Key | Description |
| --- | --- | --- | --- |
| ⇪ | Caps Lock | F1 | Function 1 |
| C= | Commodore | F2 | Function 2 |
| ⌃ | Control | F3 | Function 3 |
| ⎋ | Escape | F4 | Function 4 |
| ⌂ | Home | F5 | Function 5 |
| ⌫ | Insert Delete | F6 | Function 6 |
| ⏎ | Return | F7 | Function 7 |
| RS | Run/Stop | F8 | Help |
| ⇧ | Shift | ␣ | Space |
Links to Episodes
Below is a link to each blog post in the series. Each blog post contains the companion YouTube video and most include links to items or sites. This page captures a collection of all links mentioned.
Pi1541 Assembly and First Use'

In the episode, I solder a pin connector onto the Raspberry Pi Zero, solder and assemble a serial cable with two 6 pin DIN connectors, assemble the whole package, and start up the Pi1541 for a first use. For some extra fun, be on the lookout for a cameo appearance from Nikki and a former vice president!

Create a blank .c64 disk image for the Pi1541 or SD2IEC

The Pi1541 turned out to be a great device; if you have a bunch of disk images laying around your computer. As I began to prepare for my next using the Commodore Plus/4 episode, it became evident that I needed a blank disk image so I could save and load my own basic program and application files. I wasn't sure you could do this with the Pi1541 by itself, so I began to look for hints online. Turns out, you cannot. You need to do this on a computer using some software. In this post and the accompanying video, I share that process as well as some other tips.